The team is very mixed internationally. We are two British, one German, one Norwegian and one Danish researcher. Kristian and Julie mostly conducted fieldwork in Norway while Anna and Ben mostly conducted fieldwork in England & Wales. However, the whole team often went to each jurisdiction in order to enhance the comparative understanding.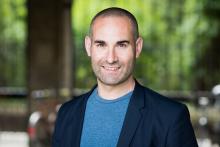 Prof. Ben Crewe is Deputy Director of the Prisons Research Centre and Professor in Penology and Criminal Justice at the Institute of Criminology. He is the Principal Investigator of the research programme, and is involved in all aspects of the research design and fieldwork. Prof. Crewe has published widely on prisons and imprisonment. His book 'The Prisoner Society: Power, Adaptation and Social Life in an English Prison' was published by OUP in 2009. He is on the editorial boards of the British Journal of Criminology, Law and Social Inquiry and Punishment and Society. Alongside the current project, he is currently writing up an ESRC-funded study of prisoners serving very long sentences, with Susie Hulley and Serena Wright. For further details of Ben's research profile and publications, click here.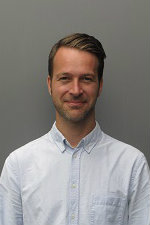 Dr. Kristian Mjåland holds a Senior Research Associate post in the research project 'Penal Policymaking and the Prisoner Experience: A Comparative Analysis'. Kristian earned his PhD in Sociology from the University of Bergen, Norway, in 2015. He has been involved in several large research projects, amongst others a study of compulsory care towards drug users, drug use, drug economy and offender rehabilitation in prisons, and an ongoing study of open-air drug markets. Kristian is an experienced qualitative researcher, using primarily ethnographic methods in his work. Theoretically, his research explores issues such as penal power, resistance, legitimacy and procedural justice. Kristian's recent research has appeared in journals such as Punishment & Society and International Journal of Drug Policy.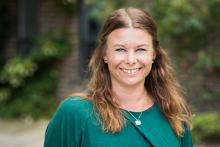 Julie Laursen holds a Master's degree in Educational Anthropology. She did her PhD research at the University of Aalborg, Denmark (2013-2016) where she examined prison-based cognitive behavioural programmes through participant observation and interviews. The main point of her research was to understand how prison-based cognitive behavioural programmes problem definitions of criminality and suggested solutions play out in concrete practice. She has extensive experience in conducting fieldwork and interviews in Danish prisons while she has also been a part of research teams in prisons in England & Wales. Her main research interests are sociology of prisons, prison cultures, comparative criminology, penology, and rehabilitation.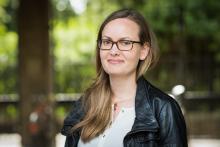 Anna Schliehe joined the Institute of Criminology and the Prisons Research Centre at the University of Cambridge as a post-doctoral researcher in June 2016. She was awarded a Diplom from the University of Muenster, Germany, in 2011 and went on to do a MRes in Human Geography at the University of Glasgow. Anna completed her doctoral research project in 2016 with the title 'Tracing outsideness: young women's institutional journeys and geographies of closed space'. Her research on the Scottish criminal justice system and its responses to young women in particular is informed by both carceral geography and criminological scholarship. Anna is interested in understanding the nature and experience of closed spaces, connecting empirical to conceptually challenging research.